The open banking framework  was published this week by the open banking working group. Here I share my 10 most salient take outs in 10 slides.
Before we start, I think they have done a tremendous job. It's an excellent document,  the proposals are bold, well presented and discussed. The work is definitely not over, but it's indeed promising and it should have a material impact on legislations like PSD2. I do think that they are on the right path to meet their mission statement:
Unlocking the potential of open banking to improve competition, efficiency and stimulate innovation
Here are my key takeouts in 10 slides:
1 -Data, API, Security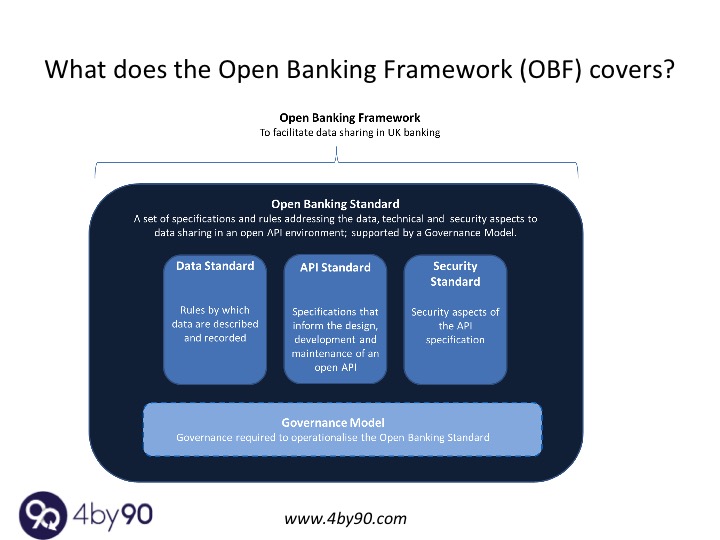 2 –  A 3 party model

3 – Data: portable, explicit consent and specific usage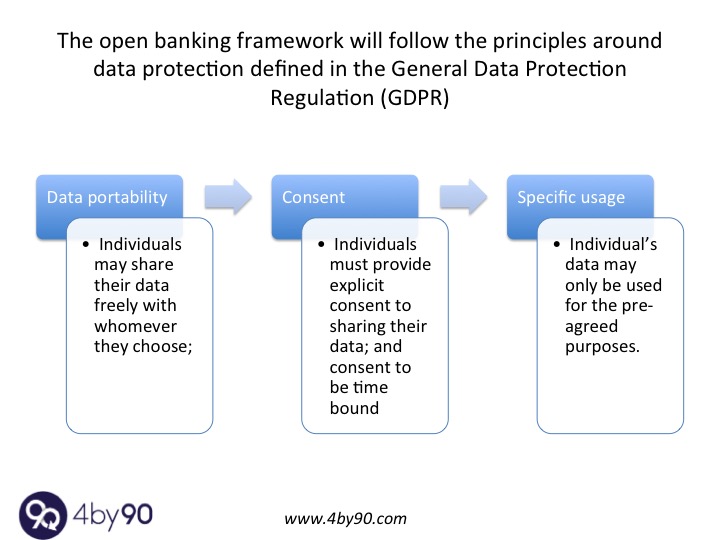 4 – A rich variety of data sets
5- Data sets: more granular details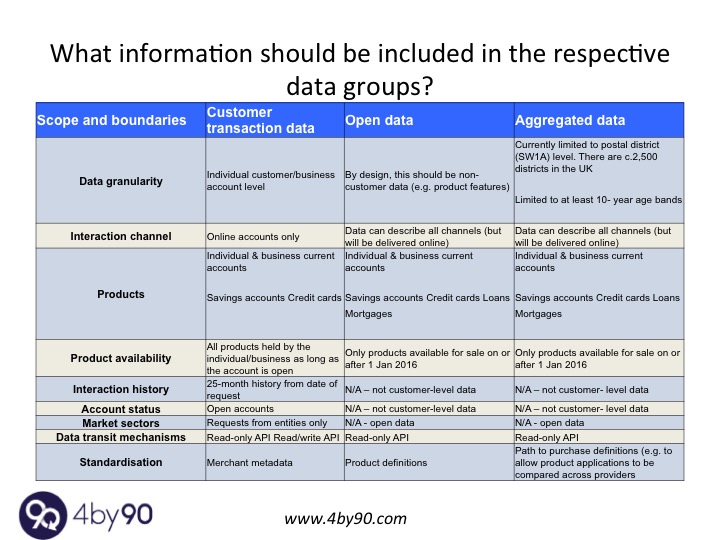 6 – Example: 6  potential propositions enabled by the open APIs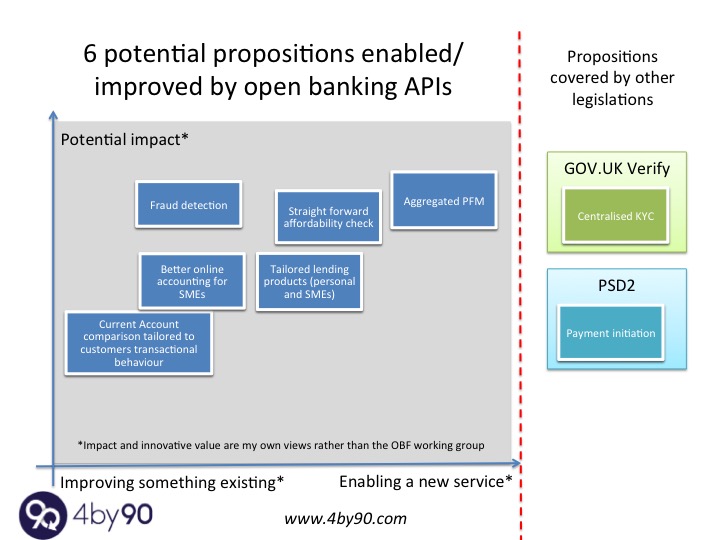 7- Different security levels to access different data sets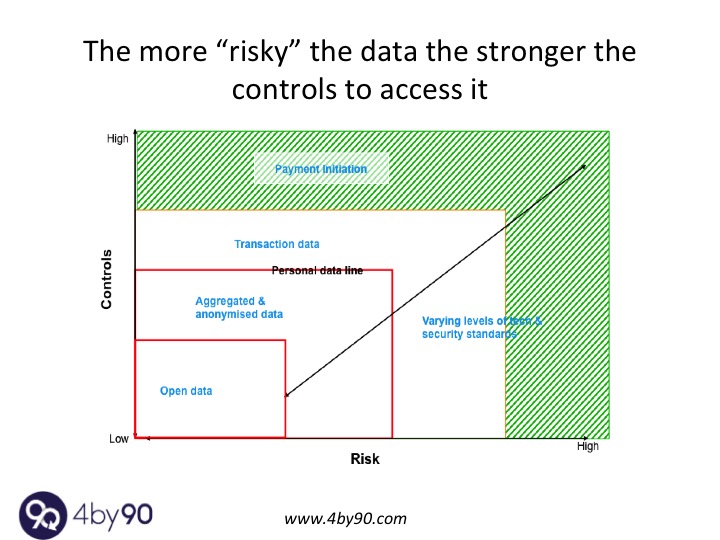 8 – Authentication and authorization following main internet services standards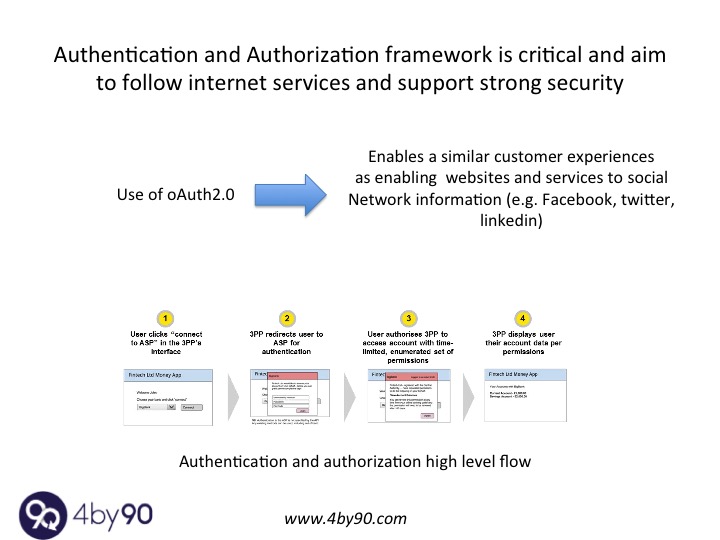 9- Implementation in 2018/19, with intermediate phased release
10 – Staggered yearly API releases per data set. Iterative rather than big bang approach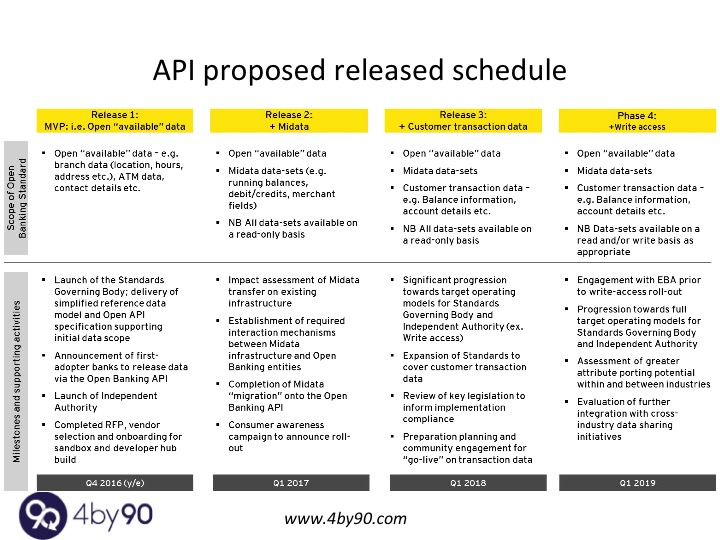 There is plenty more in the published document, the intent isn't to summarise it in 10 short slides, rather to outline of some of the most salient points.
What other aspects of the framework do you think should have been added to this overview?
---
Also published on Medium.